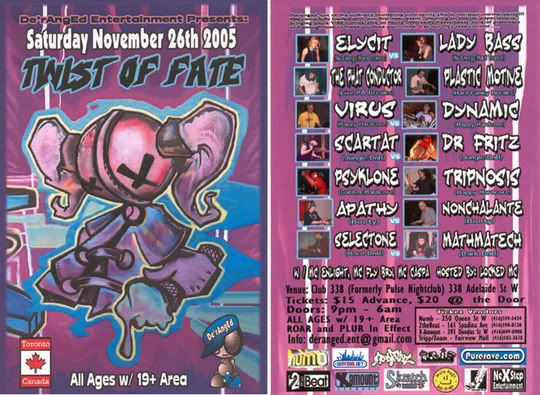 Deranged, out of the ordinary, bordering on insanity, this is not your normal party! We come fully loaded with our first ever event, planning to shatter expectations, bringing you a VIBE comparable to None. Wickedly heavy beats, tons of giveaways and enough love to make you lose your mind. Let our DJs take control.

Nu NRG / Hard Trance / PA Breaks / Hard Funky Breaks / Happy Hardcore / Jungle / DnB / Gabber / Booty / Hard DnB / Dark Dnb.

I'm going to this even if no one else is, even though you really should. =) So... comin'?